Got an interview coming up? A networking event at your university? Or maybe a holiday party at work?
The way you present yourself in the business world is important and may seem like common sense. However, folks mess it up all the time! 
For that reason, we put together a quick cheat sheet for you to refer back to whenever you need! In fact, you can download it and even print it if you want!
Remember: dress for the job you want, not the one you have.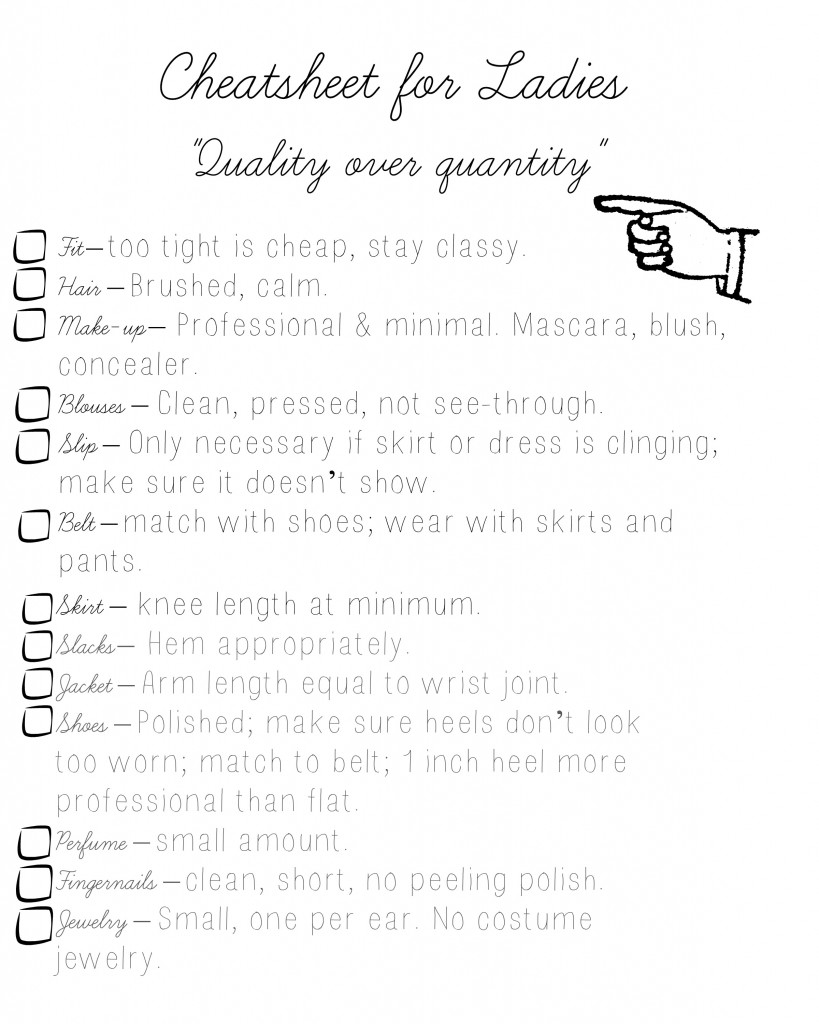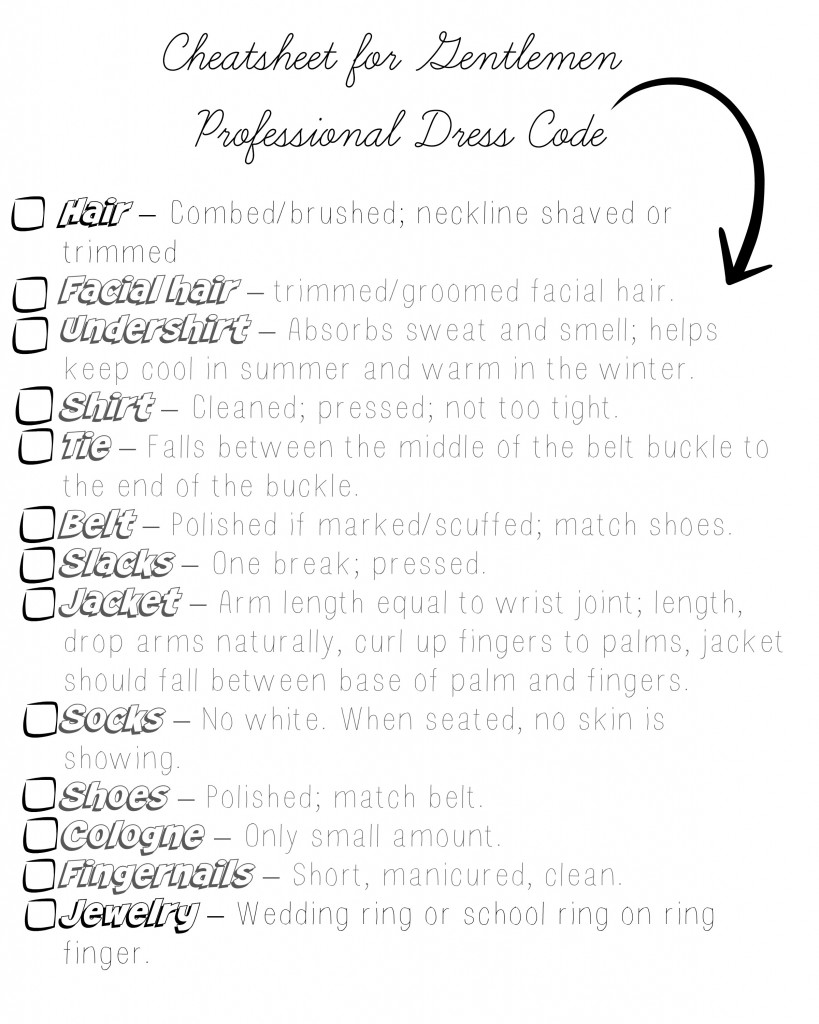 Also, here are some good articles for further reading if you really do have an interview coming up: