By Emma Anderson, Eagle "U" Alum and Team Leader
With Thanksgiving behind us, it's the perfect time to think about gratitude. It seems that in the excitement over food and family, the effort to be thankful is not so great. We tend to list a few things (family, friends, food) that we're grateful for before rushing to carve the turkey.
Then what? We move on with our lives, seldom pausing to be truly thankful for all we have. This is fine, it's normal. Everyone does it! But what successful people understand is that sincere gratitude is a powerful tool and nothing should be taken for granted. Because most people are happy to accept life's gifts without a second thought, real thankfulness stands out. People are impressed by it and when you are appreciative for what they give you, they are likely to give more in return.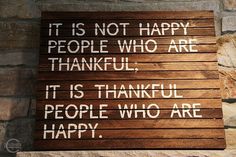 One of my favorite parts of attending Eagle U was the "I Appreciate" notes. At the beginning of the week we were each given a pad of papers reading "I appreciate _______ Because ________." Right off the bat, Steve emphasized the importance of gratitude and challenged us to hand out all of our "I Appreciate" notes. At first, I was skeptical. I thought this gratitude would be forced and insincere. As the week progressed and I looked for things to be thankful for, I realized something BIG: All around me there were people, services, events, and even objects that I was thankful to have.
Using "I Appreciate" notes was an opportunity for me to see everything I had to be grateful for, and I still have every note I received from all of the past Eagle U programs I attended. When someone gave me a note, I felt loved and acknowledged-like I was "doing some good" in the world. Receiving these notes made me want to know the people who gave them to me even better and help them in any way I could. In a similar way, those I delivered my notes to were impressed and overjoyed with my gratitude towards them. I have applied this concept outside of Eagle U by writing thank you notes to mentors and others who have helped me in various ways. The times I have forgotten to do so, I have really regretted and the times I remembered I was blown away by the positive repercussions.
Gratitude truly is powerful and implementing it regularly will change you life!